Our Vision 2025 is the guiding strategy for the development of product, production, partnerships and services.
SERIOUS ABOUT SUSTAINABILITY
Our sustainability strategy is captured in our sustainability framework: vision 2025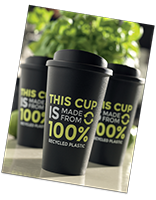 GREEN POINTS
You can make a positive impact with the products you choose to offer to your customer. Use our Impact Tool to compare products and help you select more sustainable products.
We strive to operate with compliance and sustainability in mind at all times. The products we sell are manufactured in a responsible and ethical fashion and abide by regulatory requirements applicable for our articles within the EU and UK-market.
Working towards a more sustainable future is a journey that we would like to take with all our stakeholders. PF Concept is serious about sustainability: we believe that we need to show what we do but also give the assurance that the approach we take is supported by independent parties.